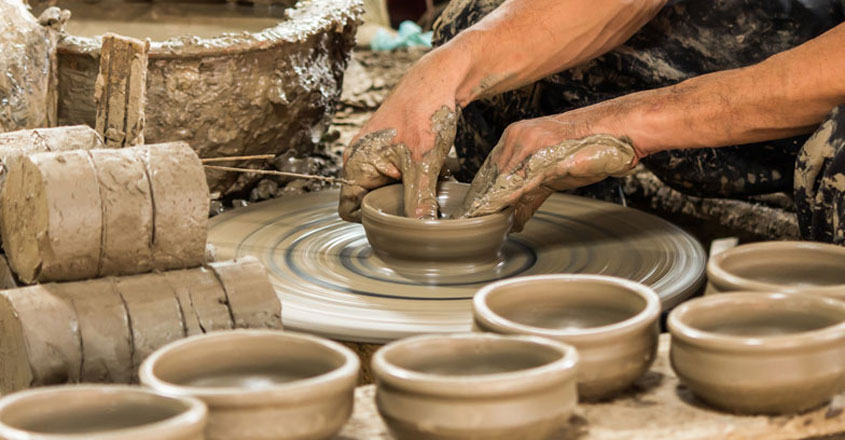 Kerala State Pottery Marketing, Manufacturing and Welfare development Corporation Ltd (KSPMMWDC) is Private limited Company fully owned by the Government of Kerala, registered under the pursuant to sub-section (2) of the companies Act 2013 and rule 8 of the Companies (Incorporation) Rules 2014 on 11-02-2016 with this registered office at Thiruvananthapuram
The Corporation was incorporated in 11-02-2016 by the Government of Kerala with a vision to uplift and modernize the traditional pottery sector in the State, thereby enhancing the living standards of the underprivileged communities engaged in the sector.
The traditional pottery industry is one among the largest unorganised traditional sector in the State. Special attention is needed to revive the sector otherwise lying in doldrums. The Corporation constituted with the sole objective could go a long way in assisting this sector.